Dental implants are titanium posts that dentists place into the jawbone. The implant replaces the root of the missing tooth. Over time, the jawbone fuses with the post, creating a stable anchor for a dental crown. Dental implants can be used to replace a single missing tooth, multiple missing teeth, or all of the teeth in a dental arch.

How are dental implants placed?

Dental implants are placed over the course of multiple treatment appointments. At the first visit, we will perform an oral examination to determine whether you are a candidate for dental implants. If so, we will prepare your jawbone for the dental implant.

During the procedure, we will place a metal post into the jawbone. This portion of the dental implant acts as the tooth root, providing a sturdy foundation for the implant. Once the implant has been placed, the post will need to fuse with the jawbone in a process called osseointegration. This process typically takes anywhere from three to six months.

After this healing period, we will schedule the second surgery, during which we will place the connecting abutment. Once it is held in place, the replacement tooth will be attached to the abutment in the form of a dental crown. We will take a bite test and ensure the restoration fits perfectly.

Are dental implants painful?

Dental implant placement is performed under local anesthesia, and patients will not experience any pain during the appointment. The dental implant process generally takes between three and six months to complete. During this time, the implants are fusing with the jawbone. During this time, patients may experience mild discomfort or soreness. However, this discomfort is minimal and can be managed with over-the-counter pain medication.

Is dental implant surgery safe?

The dental implant procedure is safe when performed by a qualified professional. Like any surgery, there can be some postoperative discomfort, but this can typically be managed with over-the-counter pain medications. Complications are unlikely but possible.

What are the benefits of dental implants?

Unlike bridges and dentures, dental implants are permanent. While dentures and bridges are removable, dental implants are securely embedded into the jawbone. This makes them ideal for prosthetic teeth that are meant to replace damaged or missing teeth.

Dental implants are permanent because they are made of titanium. The implant post is first inserted into the jawbone. This is then covered with a cap, which serves as the new tooth. Over time, the jawbone fuses with the implant, creating a permanent foundation.

How much do dental implants cost?

The cost of dental implants will depend on a few factors, including the number of teeth being replaced, the type of restoration used (such as a single implant crown vs. a dental implant bridge vs. multiple implant crowns), where the implants are placed, your insurance coverage, and your dentist's experience. The best way to get an accurate estimate of how much your treatment will cost is to schedule a consultation with your dentist.

How do I care for dental implants?

Caring for dental implants is easy! Just like caring for natural teeth, your implants should be brushed and flossed daily. When brushing, be sure to use a soft-bristled toothbrush and brush at a 45-degree angle toward the gum line. Your dental implant will act like a regular tooth, so it's important to brush it just like you'd brush your adjacent teeth.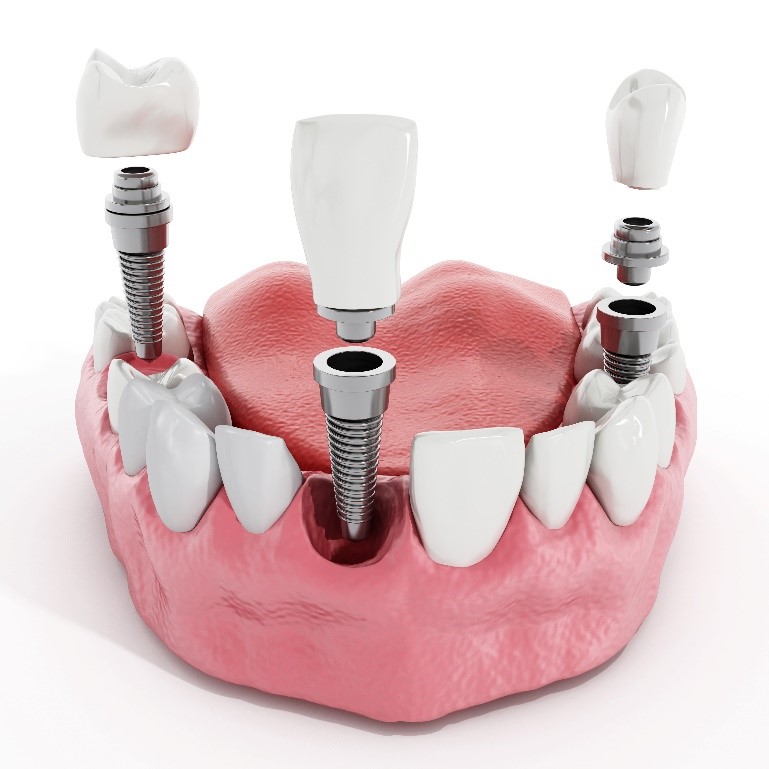 To find out more about the dental services offered at Belman Dental Center, call (647) 952-6388 or schedule an online consultation. You can also visit us at 1881 Yonge St #403, Toronto, ON, M4S 3C4, Canada.