Losing a tooth can be a traumatic experience. It can not only cause discomfort but also affect your smile. Missing teeth can also make it difficult to eat and speak properly. Here are a few multiple missing teeth solutions in Toronto, ON. 
A dental bridge is a permanent replacement for one or multiple missing teeth solutions in Toronto, ON, in a row. The false tooth, called a pontic, is fused between two dental crowns. This restores both function and aesthetics to the smile. The bridge procedure is typically completed in two visits. During the initial visit, the abutment teeth are reshaped to accommodate the dental crowns. The dentist will make an impression of the bite so that the bridge can be made to fit perfectly over the gum line. The patient will have a temporary bridge to wear in the meantime. During the next visit, the permanent bridge will be cemented in place. Patients may need to use a special floss threader to clean under the bridge.
Once the bridge is in place, patients should care for their restoration just as they cared for their natural teeth. Brush twice a day, floss daily, and visit the dentist regularly for checkups and cleanings. This helps to prevent decay and gum disease that can compromise the health of the bridge and the abutment teeth over time. If well cared for, the dental bridge can last many years or even a lifetime. It may even be possible to keep a bridge for a lifetime if properly cared for.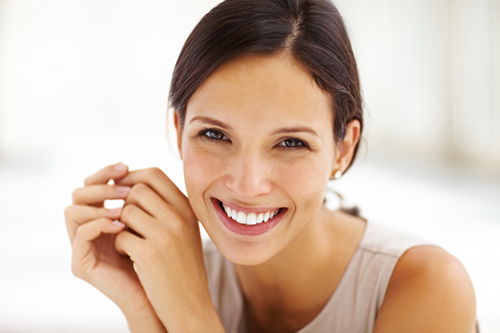 A dental implant is an artificial tooth root that is placed into your jaw to hold a replacement tooth or bridge. Implants can be used to support crowns, bridges, and dentures. Installing implants prevents bone loss by stimulating the jaw to create new bone mass. Because they mimic your natural teeth so well, dental implants also stop jawbone deterioration that occurs with dentures.
Like a natural tooth, an implant consists of two main parts – a metal post that acts as a tooth root and a ceramic crown that replaces the tooth. The post replaces your tooth's missing root and is secured in your bone during a minor surgical procedure. The crown, which is made of medical-grade porcelain, attaches to the post and fills the gap left by a missing tooth. Your smile will look natural, and you will regain the ability to eat and speak normally.
After a few months, the bone bonds with the titanium in the implant through a process called osseointegration. This not only creates a secure anchor for the replacement tooth but also provides stimulation to the bone, preventing deterioration over time.
If you are in good overall health and have the sufficient bone density to support the implant, you may be a candidate for this procedure. Our dentist will evaluate your condition and help you decide if this is the right multiple missing teeth solutions in Toronto, ON. 
Removable partial dentures
A removable partial denture or bridge is comprised of replacement teeth attached to a gum-colored base, which is held in place by clasps that fit around your existing natural teeth. These appliances are a good option for patients missing one or more teeth in an arch. They are typically more affordable than dental implants and require the same type of care as your regular at-home oral hygiene routine. We recommend regular cleanings and examinations to ensure the health of your gums and surrounding oral tissues.
Although a removable partial denture is an economical option compared to implants, it is also less stable than an implant-supported denture. Patients who choose a removable appliance must also be careful when eating to avoid dislodging the denture. Additionally, a removable partial denture tends to be bulkier than a traditional tooth restoration. As a result, patients may feel self-conscious about how they look while wearing it. Patients also risk the development of gum disease if they do not remove their appliance every night and clean it properly. We are happy to discuss all of your options with you before recommending a custom treatment plan to meet your needs and budget.
To find out more about the dental services offered at Belman Dental Center, call (647) 952-6388 or schedule an online consultation. You can also visit us at 1881 Yonge St #403, Toronto, ON, M4S 3C4, Canada.