A smile makeover refers to various cosmetic dentistry procedures that are combined to improve your smile. Smile makeovers can address many cosmetic dental concerns. 
What is a Smile Makeover in Toronto, ON?
Your smile says a lot about you, and if you're unhappy with how your smile looks, you may be looking for a way to change that. A smile makeover in Toronto, ON, is a personalized treatment plan that can improve the overall appearance of the teeth. Veneers, crowns, orthodontics, and other treatments may be used to improve the appearance of the smile. Every patient will have a different plan of treatment depending on their unique dental condition and their personal goals for improving their smile. Some patients simply want to fix a few minor imperfections, while others may want to make major changes to their teeth to improve their overall look and confidence.
Advantages of a Smile Makeover in Toronto, ON
Whether you want to close a gap, improve a single crooked tooth, or correct multiple imperfections, cosmetic dentistry can help. A smile makeover can give you a beautiful smile you've always dreamed of having. Here are just a few of the many benefits of a smile makeover in Toronto, ON.
Improved Confidence
Ultimately, the goal of your smile makeover in Toronto, ON, is to improve your appearance and boost confidence. Cosmetic dentistry treatments can address aesthetic concerns such as gaps between teeth, stained, chipped, cracked, discolored, and uneven teeth, as well as the appearance of misshapen or misaligned teeth, and discourage signs of aging. Improving these concerns with cosmetic dentistry can give you the confidence to show your teeth in photos, laugh more freely, increase your personal and professional opportunities, and so much more!
Comprehensive Treatment Options
Many patients who come to our practice for cosmetic dentistry have more than one concern they want to address with their smile makeover. While each treatment is designed to address a specific problem, there are many treatment combinations that can address a variety of issues at once. For example, porcelain veneers can mask a number of cosmetic flaws, including gaps, cracks, stains, misalignment, and more.
Transformative Results
With advancements in technology and procedural techniques, modern cosmetic dentistry treatments offer incredibly lifelike results with minimal discomfort. Each treatment procedure is designed to specifically address the targeted issue to give you a flawless and natural-looking smile that you'll love showing off. Many of our patients report being very happy with their new smiles after their treatments are completed.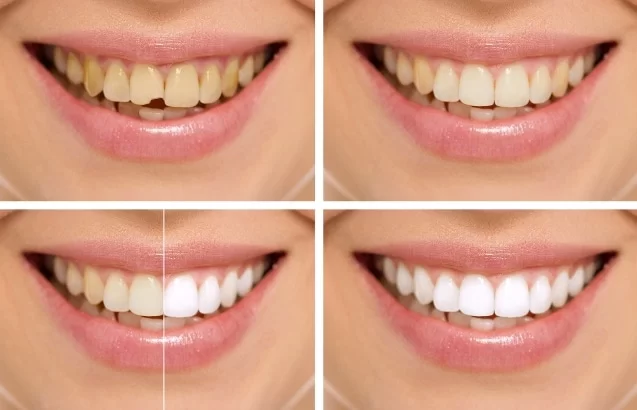 To find out more about the dental services offered at Belman Dental Center, call (647) 952-6388 or schedule an online consultation. You can also visit us at 1881 Yonge St #403, Toronto, ON, M4S 3C4, Canada.